Professional Locksmith in Bedford, MA
We are a full service locksmith shop local to Bedford, MA and serving all of Middlesex County.
Bedford Lock & Key is a full service, local locksmith and security company who proudly has served residential and commercial customers for over 40 years.
Established in 1969, we are a third generation, family owned and operated business.  We provide professional locksmith sales, service, installation, electronic security, safe repairs and automotive locksmithing to residential and commercial customers.
Our commitment has lead us to develop a network of 'one stop' service from installing a door with required hardware to a major build out.  Whether your needs are high security, ADA compliance or simple functionality, Bedford Lock & Key can provide the experience, service or product.
Our main goal is to make the customer feel secure.  Bedford Lock & Key brings new levels of reliability and expertise to every aspect of your security and locksmithing needs.  The complete satisfaction of all our customers is the cornerstone of our locksmith and security business.
We are licensed, bonded and insured.
Questions? Comments? Let's chat!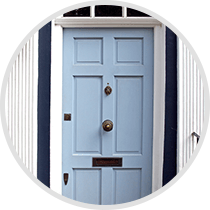 Residential Locksmith
Whether you are buying or renting, the security of  Your sense of safety when you are in your living space is important to your comfort, and the locks to your entry doors are vital to your security. Bedford Lock & Key has been keeping families safe throughout Massachusetts for the last 50 years, installing and repairing lock systems in homes throughout the state.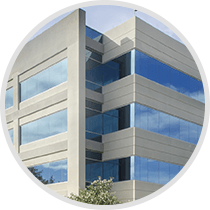 Commercial Locksmith
When it comes to your business, you want to ensure it is protected the best way possible, and that starts with commercial door hardware and excellent installation. Bedford Lock & Key has been a commercial locksmith in MA for over 50 years, and with our 3 generations of experience, you will rest assured that when you are not there your business is secure.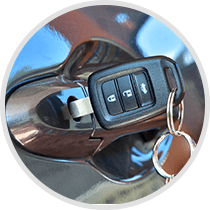 Replacement Car Keys
Losing your car keys is already a stressful situation, that is why we try to make  replacing your lost car key as easy as possible. You never need an appoinment, all it takes is a phone call and we can have your replacement car key the very same day. We make car keys for almost every make and model, call for quick over the phone estimate from one of our Automotive Locksmiths.
 When you need a locksmith in Middlesex County Massachusetts you can count on Bedford Lock & Key to

get the job done right.
Our local locksmith service is available in the following areas:
 Acton,MA| Arlington,MA| Ashby,MA| Ashland,MA| Ayer,MA|Bedford,MA| Belmont,MA| Billerica,MA| Boxborough,MA| Burlington,MA| Cambridge,MA| Carlisle,MA| Chelmsford,MA| Concord,MA| Dracut,MA| Dunstable,MA| Groton,MA| Hudson,MA| Lexington,MA| Lincoln,MA| Littleton,MA| Lowell,MA| Marlborough,MA| Maynard,MA| Natick,MA| Newton,MA| Pepperell,MA| Reading,MA| Shirley,MA| Stoneham,MA| Stow,MA| Sudbury,MA| Tewksbury,MA| Townsend,MA| Tyngsborough,MA| Wakefield,MA| Waltham,MA| Wayland,MA| Westford,MA| Weston,MA|VWilmington,MA| Winchester,MA| Woburn,MA