Need to Repair a Broken Door Lock ?
You're in the right place!
Bedford Lock & Key
Is a full service locksmith shop located in Bedford, MA and serving all of Middlesex County.
Bedford Lock and Key Q & A
At Bedford Lock & Key we are dedicated to serving Massachusetts residents with the best locksmith services. Whether that means updating your home or office security with new locks or simply cutting new spare keys for your home or car. Whatever locksmith services you or your company needs, we are here to help. That is why we are happy to answer these common locksmith questions.
Should I Change My Locks If I Lose My Keys?
Yes, whether you lose your keys or expect that your keys have been stolen, you should always make sure that only people with keys have access to your locks. That is why you should have your locks rekeyed if you lose a key. However, if you break a key, you do not need to change the locks as long as you dispose of it safely.
Can Any Lock Be Picked?
Technically, any lock can be broken, but not every lock can be picked. A home or office with multiple high-security locks is safer than a simple chain or doorknob lock.
Can I Get A Master Key For My Home or Office?
Yes, our team can create master keys for your commercial or residential property. However, this requires that all locks share the same type of keyway or are made by a single lock manufacturer. If this is not the case, locks will need to be changed.
Do I Need a Safe in My Home?
Safe provides a variety of benefits. Beyond just protecting items from theft, a safe can protect important documents and other precious items from fire damage or flooding damage in the event of a natural disaster.
How Many Keys Should I Own?
Generally, we recommend that a home has 1 key for every occupant that needs a key (adults, and possibly older children) plus a single spare key?
Can You Replace My Car's Transponder?
Although some locksmiths only work with physical keys, the team at Bedford Lock & Key can program new transponders in the event that an old transponder is broken or lost.
How Much Does It Cost To Make A Copy of A Key?
The house key is usually around $5. However, a car key with a working transponder can cost between $75 to $100 because of the price of a new transponder. A smart key or remote for a car can get closer to $200.
How Much Does It Cost to Rekey A Home
In Massachusetts, an average home with 3-4 doors can cost around $200 to be rekeyed. Prices will vary based on the number of locks in a home.
Can I Legally Make A Copy Of My Apartment Key?
Making copies of your key for an apartment or rented property may not be legal. You should always consult your property owner if you need a new key for any reason.
What Do I Do If My Key Breaks In The Lock?
A locksmith can use a special tool to extract the broken key half from the lock without causing further damage. A new key can then be made.
Contact Bedford Lock & Key
If you need key cutting services or general locksmith services, contact Bedford Lock & Key. You can contact us online through our contact form to set up an appointment or call us at 781 275-1597.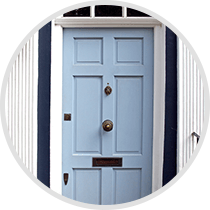 Residential Locksmith
Whether you are buying or renting, the security of  Your sense of safety when you are in your living space is important to your comfort, and the locks to your entry doors are vital to your security. Bedford Lock & Key has been keeping families safe throughout Massachusetts for the last 50 years, installing and repairing lock systems in homes throughout the state.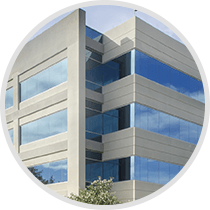 Commercial Locksmith
When it comes to your business, you want to ensure it is protected the best way possible, and that starts with commercial door hardware and excellent installation. Bedford Lock & Key has been a commercial locksmith in MA for over 50 years, and with our 3 generations of experience, you will rest assured that when you are not there your business is secure.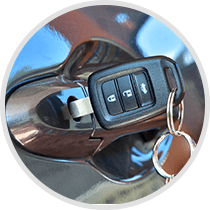 Replacement Car Keys
Losing your car keys is already a stressful situation, that is why we try to make  replacing your lost car key as easy as possible. You never need an appoinment, all it takes is a phone call and we can have your replacement car key the very same day. We make car keys for almost every make and model, call for quick over the phone estimate from one of our Automotive Locksmiths.
 When you need a locksmith in Middlesex County Massachusetts you can count on Bedford Lock & Key to

get the job done right.
Our local locksmith service is available in the following areas:
 Acton,MA| Arlington,MA| Ashby,MA| Ashland,MA| Ayer,MA|Bedford,MA| Belmont,MA| Billerica,MA| Boxborough,MA| Burlington,MA| Cambridge,MA| Carlisle,MA| Chelmsford,MA| Concord,MA| Dracut,MA| Dunstable,MA| Groton,MA| Hudson,MA| Lexington,MA| Lincoln,MA| Littleton,MA| Lowell,MA| Marlborough,MA| Maynard,MA| Natick,MA| Newton,MA| Pepperell,MA| Reading,MA| Shirley,MA| Stoneham,MA| Stow,MA| Sudbury,MA| Tewksbury,MA| Townsend,MA| Tyngsborough,MA| Wakefield,MA| Waltham,MA| Wayland,MA| Westford,MA| Weston,MA|VWilmington,MA| Winchester,MA| Woburn,MA