Keyless Entry Door Locks
In recent years, keyless entry systems have become increasingly popular with homeowners and apartment buildings. Initially, it was only common to see keyless entry systems at businesses, but as technology has become more affordable and prevalent, many homeowners have opted for this system. There are many benefits of installing keyless entry systems including no longer needing to make spare keys or the danger of someone finding a hidden key on your property. With a keyless system, all the residents of your home can enter easily. There are a variety of systems on the market, and Bedford Lock & Key would be happy to help you install any of them.
Keypad Deadbolt Lock Installation
One of the most commonly used keyless systems is keypad deadbolt locks. Similar to a manual lock, a keypad is connected to a deadbolt that can be opened by knowing the correct combination. There are a few benefits and drawbacks to these systems. The benefit is that the homeowner will not need to carry any type of key or keyfob. However, if the code is found out by someone or you no longer want someone who knows the code to access your home/business, you will need to change the code. This can be done easily, but it will be important to let everyone who needs the new code know. This system is ideal for families and homeowners. You never have to worry about a lost or broken key, and you will no longer need keys for all your family members. This system is not ideal for businesses or the main entrance of an apartment complex.
Keyfob Touch System Installation
An alternative to a keypad is a card reader or access control system. This is usually for commercial properties and the keyless entry locks with keyfobs tend to look much more industrial and heavy duty. It may not be the best choice for the front door of your home but many businesses have keyfob scanners or tap points where simply holding the card or fob to the card reader allows for entrance. This system is better suited for property managers that want to make the main entrance of their apartment building easy to use for tenants.
Malfunctioning Or Broken Keyless System Repair
If you have a keyless entry lock thay is malfucntioning or fails to open consistently give us a call, we can assess the system and either repair or replace the malfucntioning locks. If you need immediate assistance please call us for emergency lockout services. We can then help repair or replace a keyless system that is not properly functioning. Bedford Lock & Key also provides automotive keyless locksmith services. If you require any of our services, do not hesitate to call  781 275-1597 for a free quote.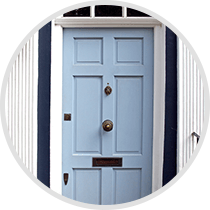 Residential Locksmith
Whether you are buying or renting, the security of your home is key to providing a sense of safety when you are in your living space, and the locks to your entry doors are vital to your home security. Bedford Lock & Key has been keeping families safe throughout Massachusetts for the last 50 years, installing and repairing lock systems in homes throughout the state.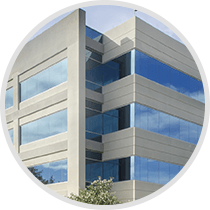 Commercial Locksmith
When it comes to your business, you want to ensure it is protected the best way possible, and that starts with commercial door hardware and excellent installation. Bedford Lock & Key has been a commercial locksmith in MA for over 50 years, and with our 3 generations of experience, you will rest assured that when you are not there your business is secure.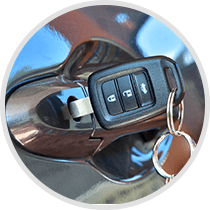 Replacement Car Keys
Losing your car keys is already a stressful situation, that is why we try to make  replacing your lost car key as easy as possible. You never need an appoinment, all it takes is a phone call and we can have your replacement car key the very same day. We make car keys for almost every make and model, call for quick over the phone estimate from one of our Automotive Locksmiths.
 When you need a locksmith in Middlesex County Massachusetts you can count on Bedford Lock & Key to

get the job done right.
Our local locksmith service is available in the following areas:
 Acton,MA| Arlington,MA| Ashby,MA| Ashland,MA| Ayer,MA|Bedford,MA| Belmont,MA| Billerica,MA| Boxborough,MA| Burlington,MA| Cambridge,MA| Carlisle,MA| Chelmsford,MA| Concord,MA| Dracut,MA| Dunstable,MA| Groton,MA| Hudson,MA| Lexington,MA| Lincoln,MA| Littleton,MA| Lowell,MA| Marlborough,MA| Maynard,MA| Natick,MA| Newton,MA| Pepperell,MA| Reading,MA| Shirley,MA| Stoneham,MA| Stow,MA| Sudbury,MA| Tewksbury,MA| Townsend,MA| Tyngsborough,MA| Wakefield,MA| Waltham,MA| Wayland,MA| Westford,MA| Weston,MA|VWilmington,MA| Winchester,MA| Woburn,MA