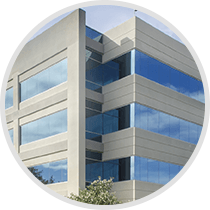 Commercial Locksmith in MA, Bedford Lock & Key.
When it comes to your business, you want to ensure you, your property and your employess are protected the best way possible, and that starts with heavy duty commercial grade locks and ex[ert installation. Bedford Lock & Key has been a commercial locksmith business in MA for over 50 years, and with our 3 generations of experience, you will rest 're not there to watch over it.
Commercial Door Locks

We will install, service and replace industrial locks around your building to keep your products and employees safe.
Keyless Entry Systems
Whether you are looking to enter areas of your business with programmed key cards or PINs, Bedford Lock can install keyless entry systems for your main doors or across your facility. We will teach your facility manager how to change the PIN on the touchpad and how to program keycards for new employees in order to keep your business secure.
Master Key System

If you are a business owner, you may be tired of the inconvenience of carrying a heavy key ring around the building, trying each one until a key finally fits. Installing a master key system allows you to downsize your key ring to one key for every door in the facility, including areas where you want to limit access such as control rooms and personal offices.
Panic Exit Devices

In case of an emergency, you will want each of your employees and customers to exit your facility in a calm and orderly fashion. Installing a panic exit device allows the door to open easily without fiddling with a doorknob in case a fast evacuation is required.
ADA Compliant Access

Keeping your business compliant with the ADA is important for inclusion of all customers. Bedford Lock can install electronic door openers in order to keep your facility within compliance.
Commercial Lock Installation & Replacement in Middlesex County
From one small business or local chain to the next, we understand how difficult it can be to find a security system that fits your needs and budget. We are willing to work with you to find the best options available to safeguard your assets. Bedford Lock & Key can be reached by calling 781-275-1597 or by filling out our online contact form.
Questions? Comments? Let's chat!