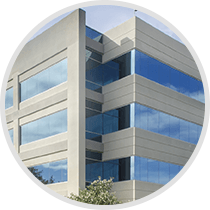 Commercial Locksmith in Massachusetts.

When it comes to your business, you want to ensure you, your property and your employees are protected, and that starts with heavy duty commercial grade locks and correct installation. Bedford Lock & Key has been a commercial locksmith in MA for over 50 years, and with our 3 generations of experience, you can be sure your business will be secure.
 Commercial Door Locks

We have been servicing commercial grade locks for over 50 years and with that experience we have learned what works and what doesnt. We always recommend locks that we can stand behind and be sure that they are going to stand up to the extra use commercial locks are put through everyday.  Keeping your building secure and employees safe is our number one priority when doing commercial locksmith service. A poorly installed lock or malfunctioning lock can impede egress and keep people from exiting a building when they need to leave in a hurry. Have a professional locksmith come to your building and repair your broken locks, we are just a phone call away and would love to service your doors and locks.
Keyless Entry Systems
If you are looking to enter areas of your business without the use of keys or hands, Bedford Lock and Key can install keyless entry systems for your main doors or across your entire facility. We offer everything from stand alone systems for a single door that dont require wires or external power to full access control systems with automatic opening and card access. Regardless of your need we have a solution that will work for you and your business.
Master Key System

If you are a business owner, you may be tired of the inconvenience of carrying a heavy key ring around the building, trying each one until a key finally fits. Installing a master key system allows you to downsize your key ring to one key for every door in the facility, including areas where you want to limit access such as control rooms and personal offices.
Panic Exit Devices

In case of an emergency, you will want each of your employees and customers to exit your facility in a calm and orderly fashion. Installing a panic exit device allows the door to open easily without fiddling with a doorknob in case a fast evacuation is required.
ADA Compliant Access

Keeping your business compliant with the ADA is important for inclusion of all customers. Bedford Lock and Key can install electronic door openers in order to keep your facility within compliance.
Commercial Lock Installation & Replacement in Middlesex County
From one small business or local chain to the next, we understand how difficult it can be to find a security system that fits your needs and budget. We are willing to work with you to find the best options available to safeguard your assets. Bedford Lock & Key can be reached by calling 781-275-1597 or by filling out our online contact form.
Questions? Comments? Let's chat!