Professional Locksmith in Bedford, MA
We are a full service locksmith shop local to Bedford, MA and serving all of Middlesex County.
At Bedford Lock & Key we offer a variety of locksmith services out of our shop in Bedford, Massachusetts. However, some services we perform remotely including automotive
lockout services
. In the event that you are locked out of your vehicle, a technician from our office can be dispatched and sent to your location to help.
What To Do When You Lock Keys In Your Car
Locking your car keys inside your car can make a bad day a lot worse. Although it is a very common mistake if you are away from home or your spare keys it could mean being stranded. This is especially a problem if it means being late for work or an event. Although there are many "DIY" methods for breaking into your car, there are good reasons not to do any of them. First, many people have been reported and arrested for attempting to break into their own car. Second, you can badly damage your car by attempting and DIY methods found on the internet. Instead, the smartest thing you can do when your keys are stuck in the ignition, on the dashboard, or on the center console is to call a locksmith that offers remote lockout services. For a full list of areas that Bedford Lock serves, take a look at our service area pages in the about section of our website.
What To Do When You Lose or Break A Car Key
Another common issue among drivers are broken or missing car keys. Whether your physical key or your transponder breaks, you will want to get it replaced quickly. But if you are on the road when this happens, you will want to call a local locksmith to get you back into your car safely. Our team can make new keys by using the existing lock in your car so that you can get back on the road quickly.
What To Do If My Car's Trunk Won't Open or Is Stuck?
Stuck car trunks can happen for a variety of reasons. For electric models, broken sensors can prevent a car from allowing the trunk to open. For standard car trunks, there are a few ways it can get stuck due to ice or a misalignment. If your key is no longer working for your trunk or for your car locks a locksmith can fix your locks and provide you with a new key.
Contact Bedford Lock & Key
If you need help with your car keys, give us a call at 781 275-1597. Or contact us online to set up an appointment or learn more about the services we provide.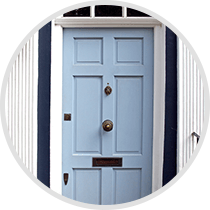 Residential Locksmith
Whether you are buying or renting, the security of  Your sense of safety when you are in your living space is important to your comfort, and the locks to your entry doors are vital to your security. Bedford Lock & Key has been keeping families safe throughout Massachusetts for the last 50 years, installing and repairing lock systems in homes throughout the state.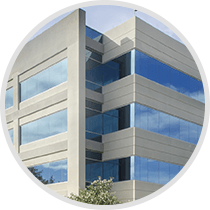 Commercial Locksmith
When it comes to your business, you want to ensure it is protected the best way possible, and that starts with commercial door hardware and excellent installation. Bedford Lock & Key has been a commercial locksmith in MA for over 50 years, and with our 3 generations of experience, you will rest assured that when you are not there your business is secure.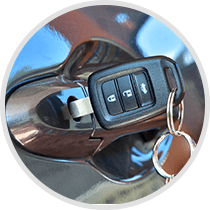 Replacement Car Keys
Losing your car keys is already a stressful situation, that is why we try to make  replacing your lost car key as easy as possible. You never need an appoinment, all it takes is a phone call and we can have your replacement car key the very same day. We make car keys for almost every make and model, call for quick over the phone estimate from one of our Automotive Locksmiths.
 When you need a locksmith in Middlesex County Massachusetts you can count on Bedford Lock & Key to

get the job done right.
Our local locksmith service is available in the following areas:
 Acton,MA| Arlington,MA| Ashby,MA| Ashland,MA| Ayer,MA|Bedford,MA| Belmont,MA| Billerica,MA| Boxborough,MA| Burlington,MA| Cambridge,MA| Carlisle,MA| Chelmsford,MA| Concord,MA| Dracut,MA| Dunstable,MA| Groton,MA| Hudson,MA| Lexington,MA| Lincoln,MA| Littleton,MA| Lowell,MA| Marlborough,MA| Maynard,MA| Natick,MA| Newton,MA| Pepperell,MA| Reading,MA| Shirley,MA| Stoneham,MA| Stow,MA| Sudbury,MA| Tewksbury,MA| Townsend,MA| Tyngsborough,MA| Wakefield,MA| Waltham,MA| Wayland,MA| Westford,MA| Weston,MA|VWilmington,MA| Winchester,MA| Woburn,MA