Professional Locksmith in Bedford, MA
We are a full service locksmith shop local to Bedford, MA and serving all of Middlesex County.
One of Bedford Lock & Key's many
automotive locksmith services
we provide is ignition repair and replacement. Without a working ignition cylinder, driving your car or truck could become impossible. That is why our team is available to travel throughout our service area in eastern Massachusetts to help drivers quickly and efficiently get the repair or replacement services they need and get back on the road. We offer
emergency lockout services
24/7 so if you ever need an emergency lockout service, please don't hesitate to call 
781 275 1597.
 There are a few reasons an ignition cylinder would fail as well as some symptoms that your ignition cylinder is getting worse.
Signs of A Faulty Ignition Cylinder
The core signs that your ignition cylinder may fail soon are the following: your vehicle doesn't start, you have issues turning the power on in your vehicle, or you have issues inserting/removing your keys. First, there are actually many reasons that your car engine might not start aside from the ignition cylinder. Many different no start conditions exist and you may need to see a mechanic before you see a locksmith in the event that your engine is not working. Similarly, a car failing to power up could be an issue with the battery or the ignition. But generally speaking, if your key is no longer fitting inside the ignition cylinder smoothly, this could be signs of a fam or bind which interferes with your ignition cylinder. In this case, you will need the cylinder replaced professionally by a locksmith. Both your key sticking or endlessly turning are signs of a faulty ignition cylinder.
How Much Does It Cost To Replace An Ignition Cylinder
Bedford Lock & Key serves the Massachusetts area with locksmith services for automotive needs. For that reason, these estimates are based on local prices for eastern Massachusetts. There are a few cost factors involved when replacing an ignition cylinder. First the parts: Different cylinders have different prices ranging from a low-end of 20 dollars to a high-end of over 200 dollars. Depending on the make and model of your vehicle you may need different parts. Our team keeps the most common cylinders on hand but in some cases, special parts have to be ordered. Aside from that, there are also labor costs for the locksmith. Depending on how far your vehicle is to the locksmith shop and what services are required, prices will range. Instead of creating an estimate, the recommended course of action is that you call a locksmith and get a quote for the job.
Contact Bedford Lock & Key for Ignition Cylinder Replacements
If you have an ignition cylinder problem, contact Bedford Lock & Key for a quick quote on the job. We would be happy to answer any questions you have about our automotive locksmith services.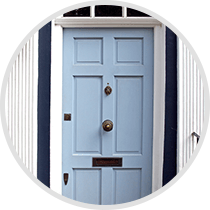 Residential Locksmith
Whether you are buying or renting, the security of  Your sense of safety when you are in your living space is important to your comfort, and the locks to your entry doors are vital to your security. Bedford Lock & Key has been keeping families safe throughout Massachusetts for the last 50 years, installing and repairing lock systems in homes throughout the state.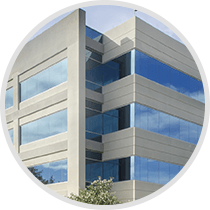 Commercial Locksmith
When it comes to your business, you want to ensure it is protected the best way possible, and that starts with commercial door hardware and excellent installation. Bedford Lock & Key has been a commercial locksmith in MA for over 50 years, and with our 3 generations of experience, you will rest assured that when you are not there your business is secure.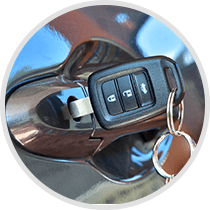 Replacement Car Keys
Losing your car keys is already a stressful situation, that is why we try to make  replacing your lost car key as easy as possible. You never need an appoinment, all it takes is a phone call and we can have your replacement car key the very same day. We make car keys for almost every make and model, call for quick over the phone estimate from one of our Automotive Locksmiths.
 When you need a locksmith in Middlesex County Massachusetts you can count on Bedford Lock & Key to

get the job done right.
Our local locksmith service is available in the following areas:
 Acton,MA| Arlington,MA| Ashby,MA| Ashland,MA| Ayer,MA|Bedford,MA| Belmont,MA| Billerica,MA| Boxborough,MA| Burlington,MA| Cambridge,MA| Carlisle,MA| Chelmsford,MA| Concord,MA| Dracut,MA| Dunstable,MA| Groton,MA| Hudson,MA| Lexington,MA| Lincoln,MA| Littleton,MA| Lowell,MA| Marlborough,MA| Maynard,MA| Natick,MA| Newton,MA| Pepperell,MA| Reading,MA| Shirley,MA| Stoneham,MA| Stow,MA| Sudbury,MA| Tewksbury,MA| Townsend,MA| Tyngsborough,MA| Wakefield,MA| Waltham,MA| Wayland,MA| Westford,MA| Weston,MA|VWilmington,MA| Winchester,MA| Woburn,MA