Professional Locksmith in Bedford, MA
We are a full service locksmith shop local to Bedford, MA and serving all of Middlesex County.
Did you know that your garage door is one of the weakest features of your home in terms of security? For homes with an attached garage, this is a really bad issue. That is why we always recommend that homeowners with attached garages lock the door that connects the garage to the home securely with a
deadbolt
. But even if your garage is unattached, or you have a deadbolt for your connecting door, you still don't want burglars to be able to break into your garage. Different garage doors have different security measures in place, and experienced burglars have tools to get around them.
Motorized Garage Doors Security Issue
If your garage door opens and closes electronically, it is likely more secure than an old fashioned garage door. Doors that have to be manually opened are not common in Massachusetts. The majority of homeowners have an electric garage door that sometimes comes with a remote. Even though these doors are designed with security in mind, they are not impenetrable. "Fishing" is a common trick done by burglars to force a garage door to open. Every electric garage doors have a safety measure in place including an emergency release. Emergency releases disconnect the door from power so that the door can be moved up and down manually. Fishing involves tripping this emergency release so that the burglar can simply lift the door.
Improve Your Garage Door Security
There are a variety of electronic and manual locks that can protect your home from fishing attempts. Contact the team at Bedford Lock & Key to discuss the tools we have on hand, our prices, and setting up an installation. Some homeowners use a simple lock that they can lock while they are gone on a vacation or away from the home for an extended period of time. Other homeowners get sensors that will trip an alarm when the garage door's emergency release is triggered.
Install Locks On Doors Between Your Home & Garage
As mentioned above, our team highly recommends that homeowners lock any adjoining doors between their garage and home. Burglars that plan to breach a home through the garage will often target homes that have attached garages. An unfortunate amount of homeowners do not have sufficient locks on the door between their garage and their home because they assume the garage door will protect them. We recommend that every homeowner treats the adjoining door the way they would treat a backdoor or a front door for their home. Deadbolts, doorknob locks, or lever and handle locks are all highly recommended. Our team would be happy to provide a quote on any of these security upgrades.
Contact Bedford Lock & Key for Lock Prices and Installation Times
If you are interested in having a technician from our team come to your location to set up a new lock, we would be happy to provide you with a quote and some appointment times. Simply fill out our online contact form.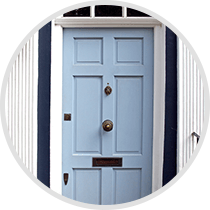 Residential Locksmith
Whether you are buying or renting, the security of  Your sense of safety when you are in your living space is important to your comfort, and the locks to your entry doors are vital to your security. Bedford Lock & Key has been keeping families safe throughout Massachusetts for the last 50 years, installing and repairing lock systems in homes throughout the state.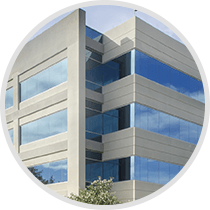 Commercial Locksmith
When it comes to your business, you want to ensure it is protected the best way possible, and that starts with commercial door hardware and excellent installation. Bedford Lock & Key has been a commercial locksmith in MA for over 50 years, and with our 3 generations of experience, you will rest assured that when you are not there your business is secure.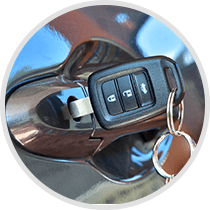 Replacement Car Keys
Losing your car keys is already a stressful situation, that is why we try to make  replacing your lost car key as easy as possible. You never need an appoinment, all it takes is a phone call and we can have your replacement car key the very same day. We make car keys for almost every make and model, call for quick over the phone estimate from one of our Automotive Locksmiths.
 When you need a locksmith in Middlesex County Massachusetts you can count on Bedford Lock & Key to

get the job done right.
Our local locksmith service is available in the following areas:
 Acton,MA| Arlington,MA| Ashby,MA| Ashland,MA| Ayer,MA|Bedford,MA| Belmont,MA| Billerica,MA| Boxborough,MA| Burlington,MA| Cambridge,MA| Carlisle,MA| Chelmsford,MA| Concord,MA| Dracut,MA| Dunstable,MA| Groton,MA| Hudson,MA| Lexington,MA| Lincoln,MA| Littleton,MA| Lowell,MA| Marlborough,MA| Maynard,MA| Natick,MA| Newton,MA| Pepperell,MA| Reading,MA| Shirley,MA| Stoneham,MA| Stow,MA| Sudbury,MA| Tewksbury,MA| Townsend,MA| Tyngsborough,MA| Wakefield,MA| Waltham,MA| Wayland,MA| Westford,MA| Weston,MA|VWilmington,MA| Winchester,MA| Woburn,MA